Highway Thru Hell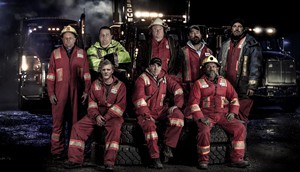 Channel of the year: Discovery Channel Canada
From Playback magazine: Bell Media's most profitable non-sports specialty channel doesn't need U.S. formats to win over viewers: originals are doing that on their own. (Highway Thru Hell pictured)
Bell Fund spreads $2.74M over 15 projects, adds fourth deadline
Insight Productions, Antica Productions, Zone 3 and Great Pacific Media are among those receiving funding.
Nat Geo picks up Highway Thru Hell
The U.S. cable network has picked up Vancouver-based Great Pacific Media's unscripted series about a Canadian highway rescue team (pictured) from Beyond Distribution.
Round-up: premieres, screenings and rebrandings
Highway Thru Hell (pictured) gets a second season; The Pet Network rebrands and unveils enhanced programming slate.