Hell on Wheels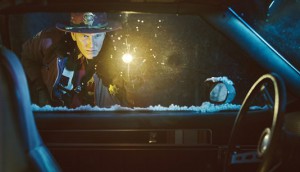 Nomadic wins big at 2016 Rosie Awards
The Calgary-based company earned nods for its work on Hell on Wheels and Fargo (pictured) at Alberta's Rosies.
Production starts on Hell on Wheels season four
The latest season of the show will feature 13 episodes, and is set to return to AMC this summer.
Blackstone, Hell on Wheels win big at 2014 Rosie Awards
Blackstone (pictured), from Prairie Dog Film + Television, and Nomadic Pictures' Hell on Wheels both took home five trophies following Saturday's gala.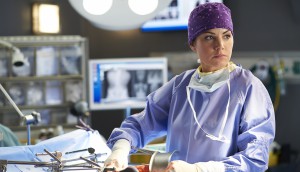 Entertainment One reports film and TV growth
The Canadian-based distributor said it expects full-year earnings to be ahead of management expectations. (Saving Hope, distributed by Entertainment One, pictured)
Alberta film and TV productions assess flood impact
Overflowing rivers in southern Alberta have interrupted the production of CBC's Heartland, AMC's Hell on Wheels (photo from actor Anson Mount pictured) and Christopher Nolan's Interstellar.
Hell on Wheels, Rufus win big at Rosie Awards
Nomadic Pictures' western for AMC Hell on Wheels (pictured) nabbed six trophies, while horror feature Rufus took four in Alberta's annual film and TV prizefest.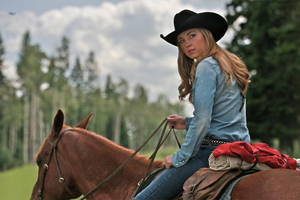 Heartland nets most AMPIA awards noms
Seven24 Films' CBC family drama is vying for 13 prizes while Nomadic Pictures' AMC western Hell on Wheels is vying for eight in the Alberta awards race.
Nomadic Pictures co-founders to produce Copper
Cineflix Studios confirms earlier reports that Mike Frislev and Chad Oakes will replace Brad van Arragon on the second season of the cop drama for BBC America and Showcase.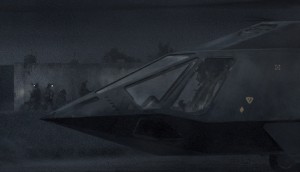 Canuck post-houses net VFX award nods
Vancouver's Image Engine is up for a Visual Effects Society prize for its work on Zero Dark Thirty (pictured) while Toronto's Intelligent Creatures is up for a prize for its work on Discovery's Curiosity.
Hell on Wheels gets third season greenlight
The Alberta-shot series, produced by eOne and Nomadic Pictures, received a 10-episode order, slated to premiere in late 2013.
Nomadic Pictures co-founders in talks to produce Copper
Cineflix Studios is near to a possible deal that will see Mike Frislev and Chad Oakes come on board as producers for hire on the second season shoot in Toronto for the period cop drama (pictured).