Hector and the Search for Happiness
CMPA unveils short list for TIFF producers award
The Canadian producers' award, to be announced on Sept. 4, includes a $10,000 prize.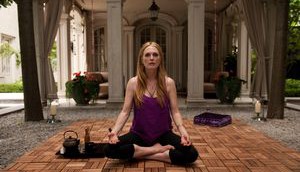 Cronenberg's 'Maps' to get gala treatment at TIFF 2014
Other Canadian titles included in the early lineup released Tuesday morning include Peter Chelsom's Hector and the Search for Happiness, a Canada-U.K. coproduction.
Telefilm invests $13.8 million in nine features
Films including David Hewlett's Debug, Atom Egoyan's Queen of the Night and Greg Jackson's Bunker 6 received backing from the Canada Feature Film Fund.
Hector and the Search for Happiness starts production
French actor Jean Reno and Toni Collette join the ensemble cast that includes Simon Pegg as a London psychiatrist in crisis. TIFF12: OMDC unveils Canadian projects for festival financing forum
Canadian producers Mary Young Leckie, Kevin De Walt and Trish Dolman will attend the International Financing Forum to fill out budgets for films in development.