HBO Canada
Update: Transporter adds new showrunner
After HBO/Cinemax bows out, the Canada-France copro is back to the drawing board developing a second cycle with X-Files exec producer Frank Spotnitz for HBO Canada and France's M6 network.
Michael Gross, Jeremy Hotz cast in Call Me Fitz
The HBO comedy from creator Sheri Elwood has started production on its fourth season in Halifax (Gross, Hotz pictured here).
Transporter series gets new showrunners Brad Turner, Tim Lea
The Canadian-France co-production has resumed shooting in Toronto and France after a long hiatus due to an on-set injury and production hurdles.
Little Mosque and The Yard headed to Hulu for summer runs
The Canadian series join a slate of international series on the U.S. online giant that have yet to air stateside.
Corus posts higher Q2 revenues, despite challenging ad market
Corus-parent Shaw Communications also saw a rise in its Q2 profit, while profit from continuing operations at Cogeco during the latest quarter dropped 25%.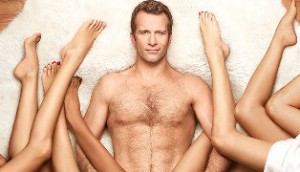 eOne's Hung dropped as HBO cleans house
The move follows a recent, and now final, third-season order for the dramedy from the premium U.S. cable channel.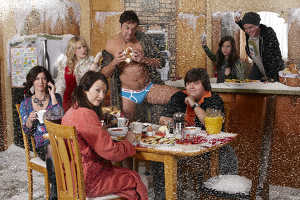 Less Than Kind's third season to pay homage to the late Maury Chaykin
"The challenge for this season was to write a comedy and drama about a family recovering from sudden and tragic loss, as we experienced with Maury," says series showrunner Mark McKinney.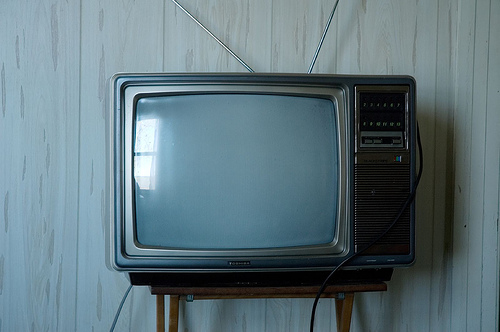 HBO Canada and eOne at work on The Educated Pervert
Shaw Media too is in the pickup game, looking at Out of Time from Vancouver's Reunion Pictures.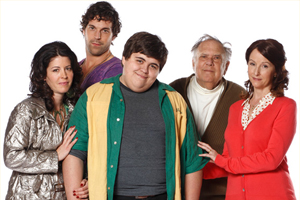 DirecTV acquires Less Than Kind for stateside run
The homegrown sitcom about a dysfunctional Jewish family in Winnipeg is to air on the Audience Network.
Fitz, Car premiere dates announced
Sophomore seasons for both comedies return to HBO Canada in September and October.
HBO Canada on board The Transporter
The Movie Network and Movie Central sign on as Canadian co-producers for Luc Besson's Transporter series.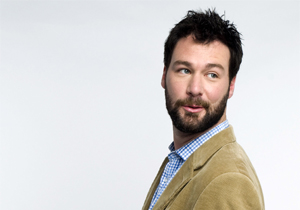 Just For Laughs goes uncensored for Funny As Hell series
Looking to bring more of a comedy club feel to the small screen, the Just For Laughs Television, HBO Canada and Movie Central are debuting the new edgy series Funny As Hell on Friday night.