Harland Williams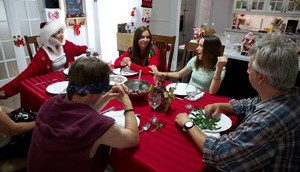 Meet the Family, Package Deal cancelled
Both City series will not return for third seasons (Meet the Family pictured).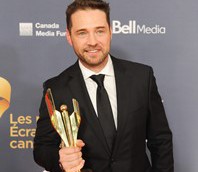 Package Deal adds Jason Priestley, Amanda Tapping as guest stars
The acting duo join the talent lineup for the multi-cam comedy now shooting its second season in Vancouver. (Jason Priestley pictured)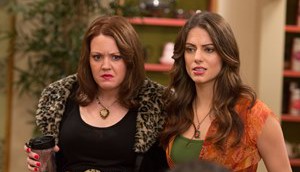 Package Deal's Jill Morrison promoted to series regular
EXCLUSIVE: The move from recurring guest star comes as the multi-cam comedy for City starts production on a second season. (Jill Morrison, left, pictured along with Julia Voth)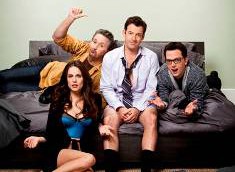 Rogers Media renews Package Deal, Meet the Family (exclusive)
The broadcaster hands out second-season orders to the Thunderbird Films sitcom and Frantic Films reality series.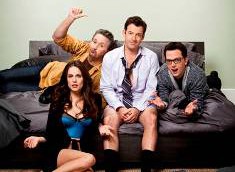 City to debut Package Deal on June 24
The broadcaster had an initial May 6 start date for the multi-camera comedy.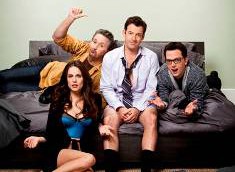 City to debut Package Deal comedy on May 6
The broadcaster will debut its latest comedy (pictured) in the same slot on Monday nights filled with Seed at 8:30 p.m., sandwiched between How I Met Your Mother and 2 Broke Girls.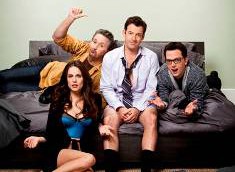 Part 3: How City's Package Deal turns brain drain into brain gain
Culture shock: homegrown talent with Hollywood experience is overturning stereotyped notions of Canadians abroad by making local sitcoms with North American appeal.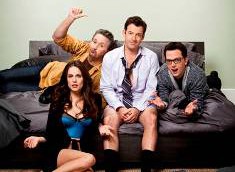 Part 1: What City's Package Deal teaches us about the 2008 Hollywood writer's strike
The multi-camera comedy, now shooting on a Vancouver soundstage, was mostly written in a Los Angeles Starbucks by veteran sitcom writer/producer Andrew Orenstein.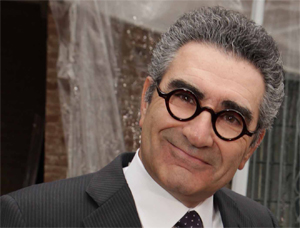 Eugene Levy to guest star in Package Deal
The veteran Canadian actor, in a three-episode arc, will play a repeatedly-married man whose wives keep mysteriously dying.
Package Deal begins production with live studio audience
Thunderbird Films' upcoming comedy series for Citytv, starring Canuck comedians Harland Williams (pictured) and Jay Malone, will be shot live in Burnaby, B.C.
Canuck comedians topline Package Deal cast
Harland Williams and Jay Malone are set to star in the upcoming comedy series bowing on Citytv in 2013.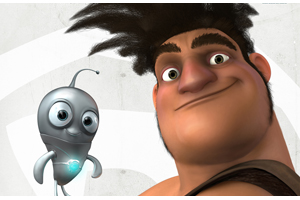 Harland Williams and Rainmaker pact on Ting & Juma: The Movie
Ting & Juma, the company mascots at Rainmaker Entertainment, will receive an animated feature treatment, via veteran Canadian stand up comic Harland Williams.