Gordon Pinsent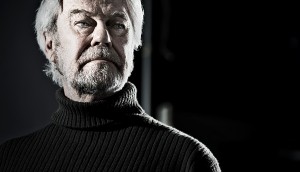 Coming Soon: The River of My Dreams
Director/producer Brigitte Berman on introducing younger audiences to a Canadian icon and capitalizing on Canada 150 buzz.
Amanda Brugel, Rick Roberts win at ACTRA Awards
The actors union handed out hardware at The Carlu in Toronto, including R. H. Thomson earning the 2014 Award of Excellence. (Rick Roberts pictured)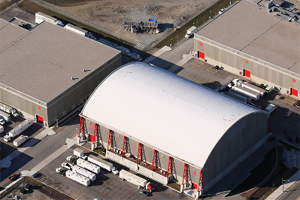 Lindsay Mackay film to pilot Pinewood filmmaker initiative
The director's coming-of-age drama is the first to shoot on a sound stage at Pinewood after tapping financing from the OMDC Film Fund.
Flight of the Butterflies 3D picks up awards on its film festival migration
The Imax nature documentary coproduced by Canada and Mexico chronicles the migration of millions of Monarch butterflies. It is being screened at museums and large format theatres around the world.
Big News From Grand Rock signs on big name Canucks
With actors including Gordon Pinsent, Aaron Ashmore and Ennis Esmer on board, the Markham Street Films production will begin shooting in Midland, Ontario after successfully raising part of its production funding through Indiegogo.
The Grand Seduction to open Atlantic Film Festival
Don McKellar's English-language remake of La Grand Seduction will screen in Halifax after a world premiere at the Toronto International Film Festival.
Gordon Pinsent to attend 50th anniversary Forest Rangers reunion
The tribute to one of the first colour TV series made in Canada (pictured) is set for Saturday at Cinespace Film Studios' Kleinburg facility north of Toronto.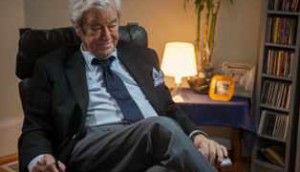 How Jeremy LaLonde got Gordon Pinsent to be his sex therapist
Director LaLonde discusses the making of his sophomore feature, Sex After Kids, which will have its world premiere at the Santa Barbara International Film Festival later this month (Pinsent pictured).
Taylor Kitsch and Brendan Gleeson topline The Grand Seduction
The $12.5 million remake of the Quebec hit Le Grand Seduction is now shooting in Newfoundland (Kitsch pictured), with Gordon Pinsent and Mary Walsh joining the ensemble cast.
Flight of the Butterflies 3D wraps shooting
The SK Films production with U.K. and Mexican partners wrapped a one-year production along the annual migration route of the monarch butterflies, ahead of a September 2012 bow on Imax screens.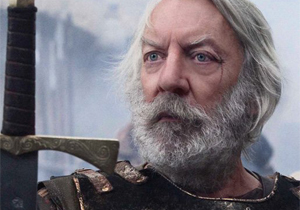 Muse's Pillars of the Earth grabs Producers Guild award nom
Muse Entertainment's period mini-series Pillar of the Earth has snagged a Producers Guild of America award nomination for best TV movie/mini-series.
Barker, Chaykin honored at Canadian Comedy Awards
While laughter was naturally part of the the 11th annual Canadian Comedy Awards, the evening's festivities were marked by a number of serious moments as the comedy community paid tribute to the late Irwin Barker and Maury Chaykin.