Goon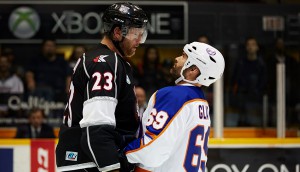 Inside eOne's Goon 2 promo push
The distributor hopes its social strategy and physical footprint will help draw new and established audiences to the sequel.
Re-assembling the Goon roster
As casting details for Goon: Last of the Enforcers are revealed, eOne's Mark Slone on why the company wanted in on round two. (Goon pictured.)
Goon receives Golden Box Office award
eOne Films Canada's Noah Segal and the film's actor-co-writer Jay Baruchel on the hockey comedy's $4.1 million domestic box office performance in 2012.
Goon, Bestiaire, Stories We Tell to compete for $100,000 TFCA prize
Paul Thomas Anderson's The Master also took top honours for best picture, best director, best screenplay and best supporting actor for co-star Philip Seymour Hoffman, after the film critic group voted Sunday (Goon pictured).
eOne acquires worldwide rights to Dowse's upcoming The F Word
The romantic comedy from the Goon director, starring Daniel Radcliffe (pictured), is set to begin production next month in Toronto.
Nominees revealed for 2012 DGC awards
On the list is past winner David Cronenberg (pictured), who picked up nominations for best direction and best feature film for A Dangerous Method.
Why Goon's strong start gets Carolle Brabant's comedy mojo going
The Telefilm topper tells Playback Daily that the Jay Baruchel-starrer delivers on the organization's goal to produce quality, commercial comedies "with broad audience appeal" at home and abroad.
Goon tops the weekend Canadian box office with $1.2 million
Alliance Films reports the Michael Dowse-directed hockey comedy beat out the Hollywood competition on its opening weekend.
Goon poster furor: why censorship is the best publicity
Playback Daily investigates whether the City of Toronto or Astral Media ultimately ordered the removal of the posters, and whether it mattered given the free publicity for the hockey comedy ahead of its theatrical bow this weekend. (Updated with correction.)
Reviewed! Goon
Goon brings out the fans and the haters in the nation's critics as they take on Michael Dowse's latest film, which opens wide across Canada today.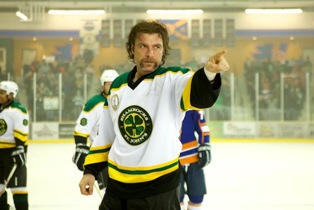 TIFF 2011: Michael Dowse's Goon sells to Magnolia/Magnet stateside
The Jay Baruchel-starring hockey comedy is the first Canadian film to sell at this year's Toronto International Film Festival.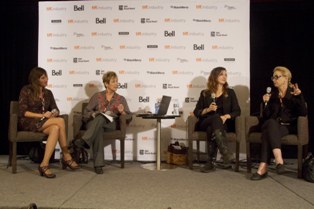 TIFF 2011: Costume designers talk characters and challenges
Costume designers for Goon, Splice and Videodrome reveal in a TIFF industry panel how they help filmmakers achieve their vision.