Gia Milani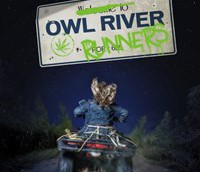 Molly Thomason boards Owl River Runners in lead role
The winner of the New Brunswick leg of Avi Federgreen's $10,000 feature film challenge has started the cameras rolling.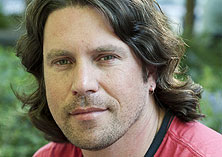 Avi Federgreen unveils IndieCan $10K film challenge
The grassroots industry-building initiative is offering eight filmmakers mentorship and in-kind services if they meet the $10,000 challenge.
Gia Milani wins $10K Grolsch Discovery Award
The All The Wrong Reasons director tells Playback about the challenges that faced the film's production, including the passing of one of its stars, Cory Monteith.
Atlantic Film Festival unveils lineup
Gia Milani's All the Wrong Reasons (pictured) is named the Halifax festival's Atlantic Gala, while Ralph Fiennes' The Invisible Woman closes the festival.
TIFF13: Dowse, McDonald features to bow at TIFF
Michael Dowse's The F Word and Bruce McDonald's The Husband, along with Jennifer Baichwal and Edward Burtynsky doc Watermark are amongst the Canadian films in this year's festival lineup.
Canadian filmmakers recall Cory Monteith as a down-to-earth, generous actor
Vancouver director Carl Bessai and Halifax writer-director Gia Milani talk to Playback about working with the Glee actor (pictured).
Telefilm invests $6.4 million in six features
English-language feature films including Gia Milani's All the Wrong Reasons and Michael Dowse's F Word starring Daniel Radcliffe (pictured) received support from the Canada Feature Film Fund.
Cory Monteith living out the dream in Canadian film role
The Glee star talks about finding inspiration in Gia Milani's script for All the Wrong Reasons, which has him on a Halifax film set through mid-August.
All the Wrong Reasons in production in Halifax
The debut feature from writer-director Gia Milani (pictured), starring Cory Monteith, Emily Hampshire, Kevin Zegers and Karine Vanasse, will shoot through Aug. 15.