Gerontophilia
Bruce LaBruce at work on Twincest screenplay
Nicolas Comeau of 1976 Productions is to produce the indie feature about love and sex between identical twins.
Gerontophilia, Diego Star win big at Festival du Nouveau Cinema
The Montreal festival, which wrapped Sunday, gave Amat Escalante's Mexican drug war drama Heli its top Louve d'Or jury prize (Gerontophilia pictured).
Jennifer Jonas wins producers award at TIFF
The Toronto producer (pictured) accepted the prize from the Canadian Media Production Association as the Toronto International Film Festival got underway.
The 2013 10 to Watch: Katie Boland
Kicking off this year's list is actor-producer Katie Boland, who, at 25 years old, has already emerged as a successful and multi-dimensional talent.
Dolan film to bow in competition at Venice
And Bruce LaBruce's Gerontophilia joins Richie Mehta's Siddharth in the festival's Venice Days independent sidebar (Dolan pictured).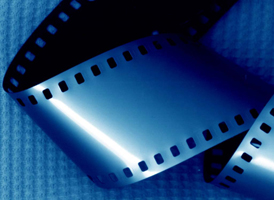 Telefilm invests $11.2 million in eight features
The Right Kind of Wrong received a $6.7 million investment, while co-pros The Selected Works of T.S. Spivet and Shana – The Wolf's Music also received funding.
1976 Productions and New Real Films to produce Bruce LaBruce's Gerontophilia
The $2 million indie film from the veteran Toronto director is described by Filmoption International's Andrew Noble as "the gay Harold and Maude."