Genies
Incendies and Barney's Version lead Genie noms – Updated
Denis Villeneuve's Incendies and Richard J. Lewis' Barney's Version, both Oscar contenders, lead the field for the 31st Genie Awards.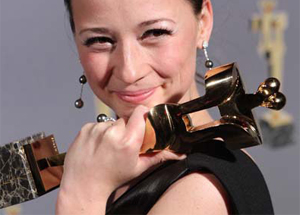 Genies return to network
It's been a big year for Canadian film; big enough that the Genies are back on network. The 31st Annual Genie Awards in Ottawa will be broadcast live on CBC this year: Thursday, March 10, time TBD.