Gemma Holdway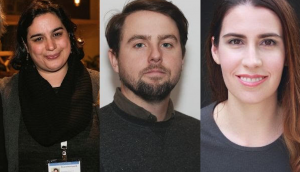 WFF sets seven writers for Screenwriters Lab
This year's script development program includes Gemma Holdway, Brendan Brady and previous Power Pitch winner Hedyeh Bozorgzadeh, to name a few.
NSI names Totally Television picks
The National Screen Institute has selected three teams to develop their TV projects during its 10-month program. Is the next Less Than Kind among them?