Gavin McGarry
Jumpwire Media opens L.A. office
The crossmedia marketing company is headed up by co-founders Gavin McGarry (pictured) and Jennifer Harkness.
Jennifer Harkness leaving Temple Street Productions
The industry veteran is headed to Jumpwire Media, which she has been associated with since she co-founded the new media consultancy with Gavin McGarry in 2009. CMF invests $11.5 million in interactive media
In all, 17 projects in production secured $8.6 million in coin to make video games, websites, mobile applications and one software application.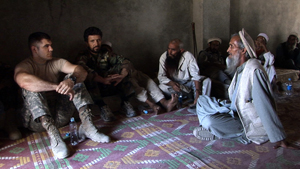 Jumpwire jumpstarts Restrepo Oscar hunt with marketing tools
Recruiting cross media producer Jumpwire Media to help market the documentary Restrepo paid off for co-directors Tim Hetherington and Sebastian Junger with an Oscar nomination and other award season glory.