Gabrielle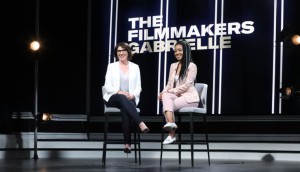 CBC's The Filmmakers returns with a new focus
The second season of the talk show is shining a light on films directed by Canadian women.
TIFF '14: Fest names 4 actors poised for international fame
The festival's star-making machine is back for another year of grooming homegrown talent for break-out success. (Sophie Desmarais pictured)
Why Gabrielle headlined a Sicilian seaside film festival
In a scene out of Cinema Paradiso, the open-air screening of Louise Archambault's tearjerker came ahead of a roundtable discussion on coproductions at the Italian event.
'Strong' showing from Louis Cyr at 2014 Jutra Awards
The historical biopic (pictured) from Daniel Roby won nine awards on Sunday, including best film.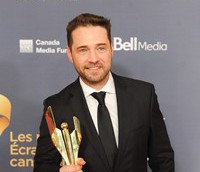 Enemy, Call Me Fitz win big at final night of 2014 CSAs
Enemy won five awards on Sunday evening, including achievement in direction for Denis Villeneuve, while Call Me Fitz took home three trophies. (Jason Priestley pictured)
Toronto critics name Watermark best Canadian film
Matt Johnson's The Dirties and Louise Archambault's Gabrielle are runner-ups.
The Dirties, Watermark, Gabrielle shortlisted for top TFCA award
The three Canadian film finalists will contend for the $100,000 Best Canadian Feature Award.
On the campaign trail with Gabrielle
Playback sits down with director Louise Archambault about how audiences have received Gabrielle ahead of the next Oscar cut and what projects she's developing now.
eOne to release Gabrielle in U.S. theatrical market
The Gabrielle Marion-Rivard-starrer from Quebec producer micro_scope is currently on the festival circuit, having recently screened at VIFF.
Telefilm Canada names Gabrielle as Oscar pick
The Locarno audience award winner comes from micro_scope, the same Quebec producer behind two earlier Oscar best foreign language contenders, Monsieur Lazhar and Incendies.
Quebec films to lead Canadian contingent competing in Locarno
Louise Archambault's coming-of-age tale Gabrielle (pictured) is to vie with a world premiere in the main Piazza Grande competition.