Francine Pelletier
Mars et Avril to open Festival du Nouveau Cinema
Martin Villeneuve's sci-fi fable (pictured) is one of 17 local films to screen as part of the Montreal festival's Canadian Focus sidebar.
Canadian doc makers slam cutbacks: "We are dropping like flies"
Award-winning Canadian documentary filmmakers John Kastner, Francine Pelletier, Daniel Cross and Kevin McMahon give their reactions to the recent doc funding cuts, and their predictions for the future of doc-making in Canada.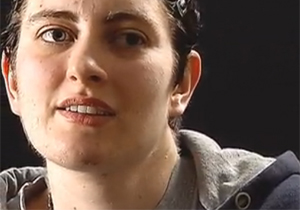 Shaw Media-Hot Docs fund hands out coin
Shaw Media has has handed out $203,000 in grants and non-interest loans to eight promising indie documentary projects, including the latest work by Michael McNamara and Francine Pelletier.
Mordecai Richler biopic reopens old Quebec wounds
"(He) wasn't seen as a Quebecker, because he spent all his time spitting on what Quebec represented," observes documentary filmmaker Francine Pelletier.