France
France, South Korea take remake rights to Awkward Sexual Adventure
The film's producer, writer and star Jonas Chernick (pictured) tells Playback about the reasons Sean Garrity's sex comedy has generated international interest.
CBC Cracked drama sold to Canal Plus in France
The French TV deal is expected to open the way to an American broadcast sale as the international roll-out of the homegrown drama picks up pace.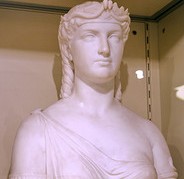 Proper's Red Hot History goes into production
The new series for History Television gives historical figures the tabloid treatment and is being shot on location around the world.