Fox International Channels
MIPCOM: Radio-Canada, FIC sign ICI Explora output deal
Radio-Canada has acquired more than 100 hours of Nat Geo docs via a deal with Fox International Channels. (Louis Lalande, exec VP of French services at CBC/Radio-Canada pictured)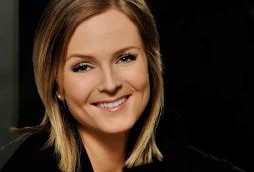 Prentiss Fraser joins Fox Int'l Channels
Following Wednesday's announcement Fraser was leaving her post at eOne, the senior TV exec is named SVP, Global Entertainment Sales at Fox in London.
Fox International Channels acquires Copper from Cineflix Studios
The Cineflix Media subsidiary sold the Showcase and BBC America period drama to the international pay TV operator for 53 world markets.
AMC zombie drama rights to eOne
Entertainment One has acquired the international distribution rights to the AMC zombie drama The Walking Dead from Fox International Channels.