Fangbone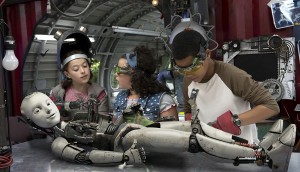 YMA hands out English-language Awards of Excellence
Sinking Ship Entertainment and Relish Interactive scored multiple wins at last night's 2017 Youth Media Alliance English-language awards ceremony.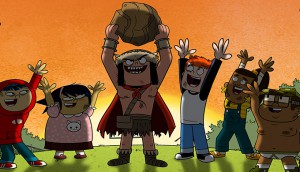 DHX's Fangbone! bites into more markets
DHX Media has licensed the animated series to eight new linear broadcasters, as well as Netflix.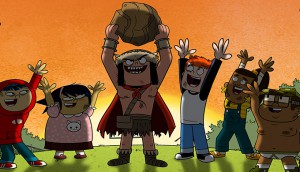 Fangbone! to launch on Disney XD U.S.
Disney XD will premiere the series from Toronto-based Radical Sheep Productions on July 5 in the U.S.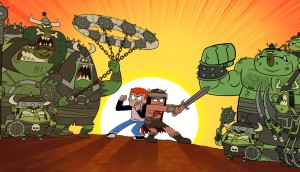 Disney XD snaps up two DHX shows
Disney XD has acquired animated fantasy series Fangbone! (pictured) and semi-scripted gamer magazine series Gaming Show (In My Parents' Garage) from DHX Media for broadcast in international markets.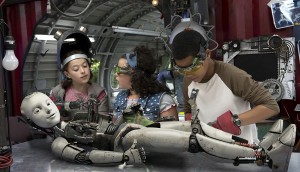 Youth Media Alliance awards winners announced
Canadian kids programming and digital content were recognized last night at the annual Youth Media Alliance Awards of Excellence Gala in Toronto. (Annedroids pictured.)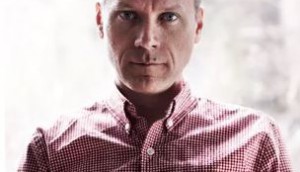 Tony Elliot, Jason Leaver among WGC Award winners
The Orphan Black and Out with Dad writer/creator, respectively, take home honours from the Writers Guild of Canada. (Elliot pictured.)
DHX commissions Radical Sheep's Fangbone!
DHX Television has ordered new comedy adventure series Fangbone! from Radical Sheep Productions, with an air date slated for spring 2016 on Disney XD Canada.
Disney XD draws kids into Fangbone
The youth-focused channel is inviting kids to help determine content elements, such as character voices, for its new animated series.
Radical Sheep sinks teeth into Fangbone
The Toronto-based indie kids producer has optioned the rights to author Michael Rex's humorous graphic novel series.