Eugene Levy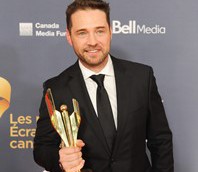 Package Deal adds Jason Priestley, Amanda Tapping as guest stars
The acting duo join the talent lineup for the multi-cam comedy now shooting its second season in Vancouver. (Jason Priestley pictured)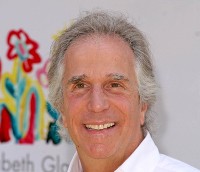 Banff honours Happy Days star Henry Winkler
The veteran TV actor, director and producer (pictured) will be honoured at the Rockie Awards gala on June 10.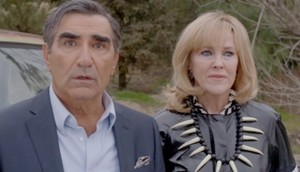 SCTV alums Levy and O'Hara to star in CBC comedy
The series is the first major television project for Eugene and Dan Levy's production company, Not A Real Company Productions Inc. (Eugene Levy and Catherine O'Hara pictured)
SCTV alumni align for Working The Engels
Martin Short and Eugene Levy are set to guest star alongside lead Andrea Martin in episodes of the new comedy.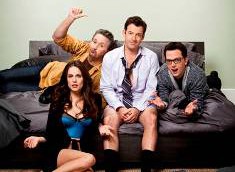 City to debut Package Deal on June 24
The broadcaster had an initial May 6 start date for the multi-camera comedy.
Eugene Levy, Gary Slaight join the CFC's board of directors
Pat Di Bratto of Holt Renfrew and RBC exec George Lewis are also newly appointed to the organization's board (Levy, Slaight pictured top).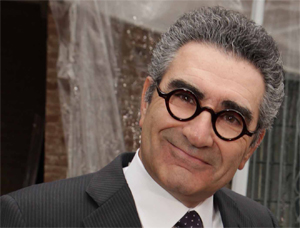 Eugene Levy to guest star in Package Deal
The veteran Canadian actor, in a three-episode arc, will play a repeatedly-married man whose wives keep mysteriously dying.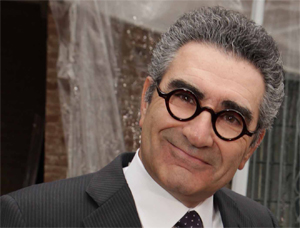 Levy, Macartney-Filgate named to Order of Canada
Funnyman Eugene Levy and filmmaker Terence Macartney-Filgate were honoured for their contributions to the arts and film.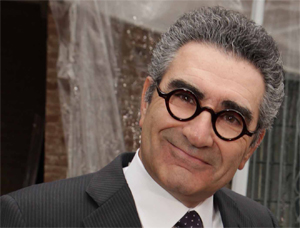 CFC teams bring the funny to L.A.
As part of the Telefilm Canada Features Comedy Lab, presented by the CFC and Telefilm, six teams of filmmakers will be making their way to Los Angeles to work with comedy pros on their own projects.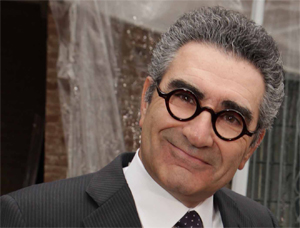 Banff to honor Eugene Levy with award of excellence
Hamilton-born Levy has performed in over forty films, include box office earners like Bringing Down the House, Cheaper by the Dozen 2, Father of the Bride 2, Over the Hedge, and the American Pie franchise.
CFC announces Telefilm Features Comedy Lab projects
Impressed with the selection of projects submitted to this year's Telefilm Features Comedy Lab, the industry committee chose six instead of five to be eligible for development financing of up to $75,000.
Eugene Levy signs blind deal with CBS
Canadian funnyman Eugene Levy has signed a blind deal with CBS Studios to produce and star in an untitled comedy project for the CBS network.