Eric Schweig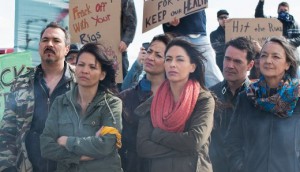 Cameras roll on fifth season of APTN's Blackstone
The latest cycle from Prairie Dog Film + Television is shooting in Edmonton through June 2015.
Blackstone and the puzzle of Canadian drama authenticity
Playback goes on set in Edmonton to see a raw, authentic drama from APTN about First Nation power and politics told from the aboriginal point of view.
APTN Blackstone drama adds cast for third season
John Cassini, Tinsel Korey (The Twilight Saga) and Cheri Maracle join the ensemble drama about tumultuous lives on the fictional Blackstone First Nation Reserve.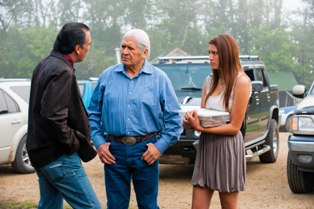 Blackstone receives greenlight for third season
The series, produced by Edmonton-based Prairie Dog Film + Television in association with APTN is slated to air in 2013.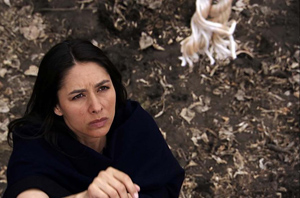 Gritty showcase drama tells cold facts of Aboriginal reserves
The APTN and Showcase drama Blackstone is challenging. It's also riveting, in-your-face and as smart as Canadian dramatic TV gets these days.