Epix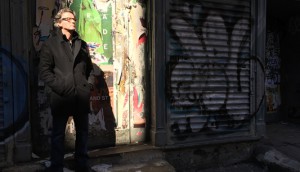 Network Entertainment reveals first project with John Varvatos
A new four-part docuseries for EPIX is the initial project in what Network has said is a long-term partnership.
Crowdfunding 101: Inocente
Ahead of the STREAM conference, which kicks off in Santa Monica on Monday, we profile a trio of filmmakers who successfully raised funding via Kickstarter, starting with the directors (pictured) behind the Oscar-winning doc Inocente.
Netflix Canada to stream The Hunger Games on Dec. 31
The exclusive deal with Alliance Films will see the Lionsgate teen tentpole stream north of the border before it hits the U.S-based Netflix service.
Cannes 2012: Ron Mann to direct doc about filmmaker Altman
Canadian director Ron Mann (pictured) will chronicle the life of iconoclastic American filmmaker Robert Altman in Altman, a feature-length doc that will be accompanied by a touring exhibit, illustrated companion book and soundtrack.
Netflix Canada to compete with on-demand content
The trumpets are sounded. The battle is on. Netflix has launched a Canadian movie and TV series subscription service at $7.99 a month, in competition with Canuck broadcaster and cable websites lately ramping up their free on-demand content.