Elize Morgan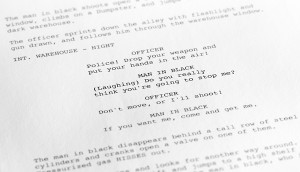 TSC names Magee Diverse Screenwriter winners
The conference has also named the participants of this year's WGC Writing Room Intensive with Ins Choi and Kevin White.
Elize Morgan releases guide for web series creators
The free e-book features interviews, success stories, failures, and tips on how to release, write and find a cast and crew for your webseries.
Patience, good storytelling key to web series success: Fan Expo panel
Tights and Fights creator Scott Albert, Out With Dad creator Jason Leaver, Ruby Skye P.I. creator Jill Golick and Pretty in Geek (pictured) creator Elize Morgan share their tips and secrets for monetizing the burgeoning medium.