E!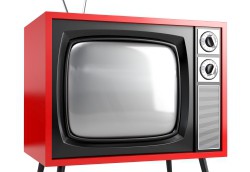 Bell Media files for category changes to eight specialties
The request would see exhibition requirements for Canadian content reduced as pick-and-pay comes into effect, but is accompanied by a pledge to maintain expenditure.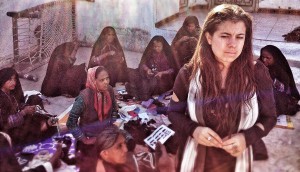 Bell Media to give Traceable four-channel bow
Bell Media programming exec Rachel Goldstein-Couto on why Jennifer Sharpe's debut documentary works across four channels.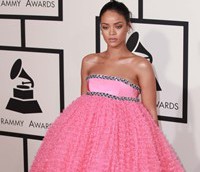 Grammy Awards hit a high note
The Sunday night broadcast beat last year's numbers, becoming the most-watched show in the history of City (Rihanna pictured on the 2015 Grammy Awards red carpet).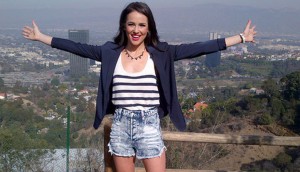 E! partners with Visit California on branded content
The Bell Media channel has created its first-ever half-hour branded special for a new show created in partnership with Visit California.
E! names Pop Quiz host, judge
The 60-episode, half-hour pop culture quiz show began production Wednesday at Showline Studios in Toronto.
Case study: Yahoo!'s Burning Love as breakout online drama
The spoof of TV dating competition shows grabbed over 11 million views during its first season before jumping to the E! network.
E! Canada buys Jenna Talackova reality series from Peacock Alley
The eight-parter will follow the life and work of the Toronto-based model and former Miss Universe Canada contestant (pictured).
Incendo, Pixcom to give Pop Quiz for E!
The Montreal prodcos will produce 60 episodes of the half-hour pop culture game show based on Le Circle (pictured), which is broadcast on TVA in Quebec.
Hector and the Search for Happiness starts production
French actor Jean Reno and Toni Collette join the ensemble cast that includes Simon Pegg as a London psychiatrist in crisis.
Celebrity Style Story to unfold on TV Guide Network
The pop culture series from Pyramid Productions was originally commissioned by Bell Media and airs on E! in Canada.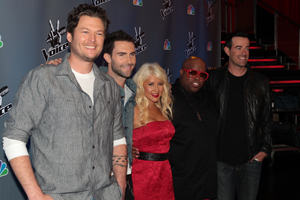 CTV gets The Voice competition series
Another European music talent show has crossed the Atlantic onto the CTV schedule.
CTV starts E! campaign
CTV is launching a major media campaign to promote the return of E! to Canadian television on Nov 29.