Dream Street Pictures
The Phantoms wins International Emmy Kids Award
Pet School, from the UK satellite arm of Montreal-based Cineflix Media, also picked up an award at Monday's ceremony.
Dream Street, Temple Street, 9 Story win Rocket Prize
The companies split the annual $75,000 award, presented to the best independently produced Canadian kids programs.
The Phantoms nabs intl Emmy kids award nod
(UDPATED) The TV movie from Dream Street Pictures follows the aftermath of a 2008 accident that claimed the lives of seven New Brunswick teenagers.
Sudz Sutherland's The Phantoms promises cathartic TV for Canadians
The three-hanky TV movie from the CBC is less about whether a ragtag bunch of high school basketball players win or lose, but how a small New Brunswick town turns true-life tragedy into unlikely triumph.
Dream Street secures distribution for Sext Up Kids
The one-hour documentary is being sold internationally by Beyond Distribution, while the educational-market sales are being split between CBC Learning and U.S.-based Media Education Foundation.
The Phantoms starts production in New Brunswick
The CBC telefilm stars Tyler Johnston, Kyle Mac, Holly Deveaux, Greg Bryk and Wendel Meldrum.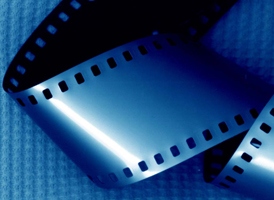 Deadline looming for New Brunswick film tax credit before cancellation
Indie producers looking to secure a film tax break in New Brunswick before the province scraps the incentive have ten days to make an application. New Brunswick producers: industry will vanish without tax credit
New Brunswick's scrapping of its provincial film tax credit has the province's producers fearing local shoots and jobs will go away.