DOC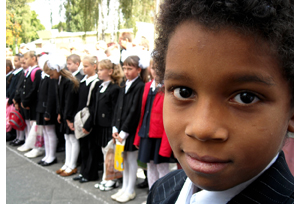 Doc filmmakers earn 'Giving Voice' apprenticeships
Julia Ivanova and Ryan Noth are among the mentors partaking in the the CBC- and DOC-sponsored program.
Giving Voice initiative reveals first recipients
The Canadian doc apprenticeship program, from the Documentary Organization of Canada and CBC's digital channel documentary, pairs professionals in the doc-making community with prominent doc producers and directors.
DOC and CBC launch apprenticeship program
Giving Voice: Filmmakers Working with Filmmakers is the newest program from The Documentary Organization of Canada, funded by CBC's digichannel documentary.
Will nets spend doc money on dramas?
As English Canadian documentary filmmakers struggle to wrap their heads around the exigencies of the Canada Media Fund's POV program, a more worrying question looms on the horizon: have broadcasters used the CMF's new 50% flex rules to finance dramas instead of documentaries?