Discovery Channel Canada
Discovery finds winning formula with science specials
The Bell Media channel will premiere its second one-hour special on the Rosetta spacecraft mission on Friday. (Discovery Networks GM and VP Ken MacDonald pictured.)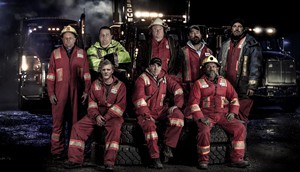 Channel of the year: Discovery Channel Canada
From Playback magazine: Bell Media's most profitable non-sports specialty channel doesn't need U.S. formats to win over viewers: originals are doing that on their own. (Highway Thru Hell pictured)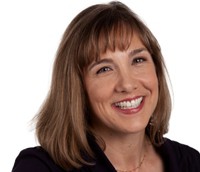 Programming profile: Discovery Canada's Edwina Follows
From Playback magazine: Discovery Channel Canada's head of commissioning on new genres, hit shows and what's working with its audience today.
Discovery Canada makes ratings waves with Cold Water Cowboys
The specialty channel netted one of its biggest premieres ever for a 10-parter about Newfoundlanders who make their living at sea.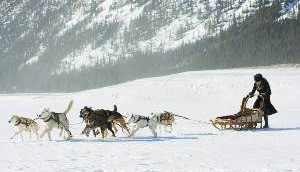 Discovery Canada finds ratings gold with Klondike
The specialty channel pulled in an average 645,000 viewers for the two-hour debut episode airing at 9 p.m. and midnight on Monday.
Second season shoot for Never Ever Do This At Home Starts
Teddy Wilson and Norm Sousa (pictured) are returning as hosts of the factual series from Insight Productions for Discovery Channel Canada.
EPI's How Tech Works returns for a third world tour
Produced in-house by Discovery Channel Canada, the series, now heading into its third season, is made exclusively for the international market.
Peace Point Rights takes JFK: The Smoking Gun
The Toronto-based distributor has nabbed the rights to the feature-length documentary (pictured), produced by Muse Entertainment and Cordell Jigsaw Zapruder, for selected territories.
DRG sells Canadian format adaptation to Spike TV
The MIPTV deal sees the U.K. distributor sell Never Ever Do This At Home, which also airs on Discovery Channel Canada, to the U.S. channel for a May 28 debut.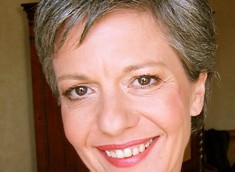 Ann Harbron to head Muse Entertainment's new factual division
The former Discovery Channel Canada exec (pictured) becomes managing director of factual programming at the company's newly-opened Toronto office.
Round-up: premieres, screenings and rebrandings
Highway Thru Hell (pictured) gets a second season; The Pet Network rebrands and unveils enhanced programming slate.
Production begins on Never Ever Do This At Home
Teddy Wilson and Norm Sousa (pictured) will host the Insight Productions-produced local version of the Norwegian format, which is being filmed in Brant County, Ontario.