Devi Singh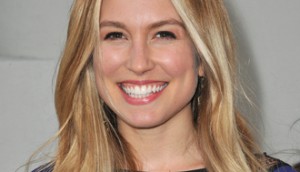 Buried Secrets starts production in Vancouver
The Odyssey Media production kicks off a 12-film slate the company is producing in 2014. (Sarah Carter pictured)
Production begins on Odyssey's Anatomy of Deception
The MOW is directed by Brian Skiba and written by Vancouver screenwriter Roslyn Muir (pictured), who won the company's 2012 screenplay competition with the project.
Odyssey begins production on Crimes of the Mind
The film, directed by John Murlowski, is shooting in L.A.
Dean Cain to star in Odyssey's Defending Santa
The production is part of a multi-picture deal between the Vancouver-based indie and California-based The Cartel.
Production wraps on Odyssey's Out of Reach
The feature, produced with L.A.'s Pulser Productions and The Cartel, stars Erin Karpluk (pictured on set), Lochlyn Munro and Jamie Luner.