Darrin Rose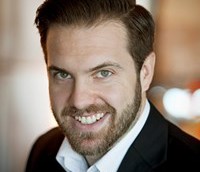 Darrin Rose to host Canadian Screen Awards' industry galas
The Match Game host and comic will emcee two nights of prize-giving ahead of the big show on March 1 on the CBC.
Cameras roll on third season of CBC's Mr. D
The homegrown comedy is shooting in and around Halifax, with Gerry Dee, Jonathan Torrens, Kassidy Mattera and Mark Forward starring.
The Comedy Network's Match Game gets second season order
Producer Zone3 will shoot in Toronto another 60 episodes of the comedic game show based on the international format from FremantleMedia.