Daniel Tiger's Neighborhood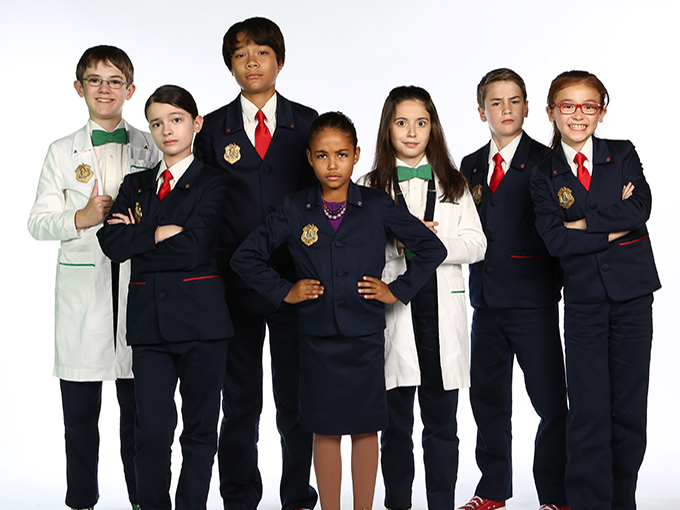 Sinking Ship's Odd Squad claims three Daytime Emmy awards
While the company recently revealed a move into animation, its flagship live-action property continues to earn critical acclaim and commercial success.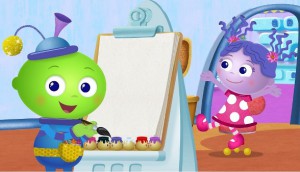 9 Story buys Out of the Blue
The New York-based children's media co was founded by Blues Clues co-creator Angela Santomero and former Nick exec Samantha Freeman.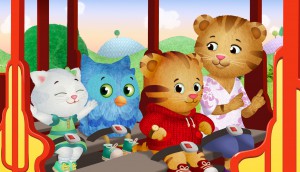 Daniel Tiger lands $2 million funding injection
Nonprofit The Fred Rogers Company has received a donation from The Rite Aid Foundation's KidCents program to support production of the preschool series, which it co produces with 9 Story Media Group and New York's Out of the Blue
Deals: Picture Box, Portfolio, Muse, Big Bad Boo
You Gotta Eat Here! (pictured) heads to Europe and Asia, and more deals of the week.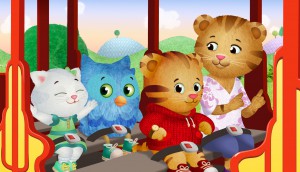 Odd Squad, Daniel Tiger get new seasons
The kids series, both coproductions with Canadian prodcos, get second and third seasons, respectively, on their Canadian and U.S. pubcasters.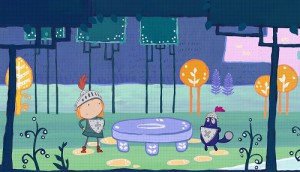 9 Story enters China with new Sunshine partnership
9 Story has inked a content partnership with media conglomerate Beijing Sunshine Culture and Communication that will see coproductions Peg + Cat and Daniel Tiger's Neighborhood launch in China.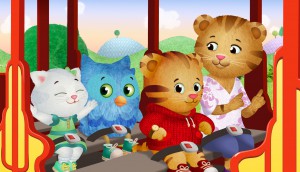 Disney Junior Latin America snaps up more Daniel Tiger
9 Story Media Group has licensed the second season of acclaimed preschool series Daniel Tiger's Neighborhood to Disney Junior Latin America.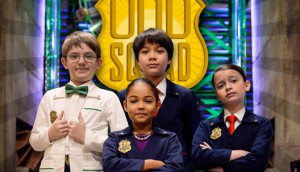 Sinking Ship, 9 Story series land Daytime Emmy noms
Sinking Ship Entertainment received nine Daytime Emmy nominations, while 9 Story Media Group saw seven noms across two series. (Odd Squad pictured.)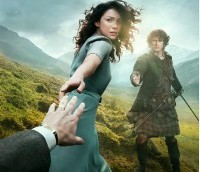 Deals: Shomi, Bell Media, Picture Box, 9 Story
Shomi has picked up the exclusive Canadian SVOD rights to Outlander (pictured), and more deals from the week.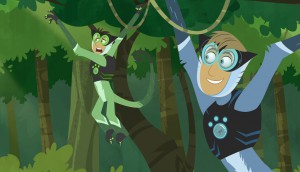 9 Story inks Latin America sales
9 Story Media Group has landed more sales in Latin America, licensing more than 300 episodes to free-TV channels in the region (Wild Kratts pictured).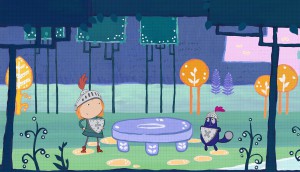 9 Story expands prescene in Asia
9 Story Media Group closed a number of broadcast deals in the region for shows like Peg + Cat (pictured) and Arthur.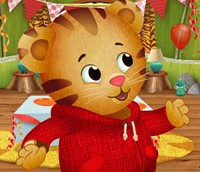 Daniel Tiger licensing expansion in store for 2014
Daniel Tiger's Neighborhood will see more shelf space stateside this year with an expanded toy line at Toys 'R' Us, as well as product launches at Target and Kmart.