Daniel Cross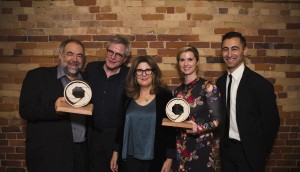 Photo gallery: DOC Institute Honours 2017
The documentary organization feted the year's best filmmakers and projects at Toronto's Gladstone Hotel.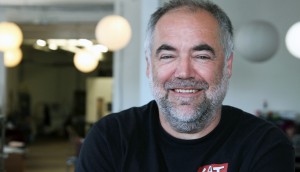 Daniel Cross wins Doc Institute Luminary Award
The EyesteelFilm founder was celebrated at the annual ceremony, alongside first-time feature filmmaker Victoria Lean.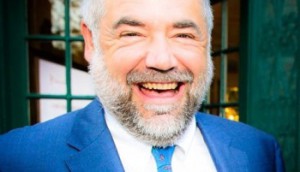 Daniel Cross receives Don Haig Award
The founder of Montreal's EyeSteelFilm will be presented with the $10,000 prize at the Hot Docs Awards on Friday.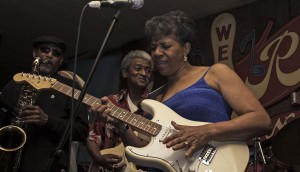 I Am the Blues picked up for U.S. theatrical
The feature-length documentary, produced by Montreal's EyeSteelFilm, is also set for a digital and home-video release via New York-based distribution outfit Film Movement.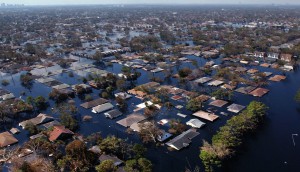 First Hot Docs films revealed
Two Canadian titles have been added to the festival's Special Presentations program, including Kevin McMahon's Spaceship Earth (pictured).
Cinedigm takes U.S. rights to The Fruit Hunters
The U.S. digital distributor plans a spring 2013 theatrical release followed by VOD, digital and DVD for Yung Chang's documentary about the world of exotic fruit and fruit enthusiasts.
Toronto protestors decry cutbacks to documentary funding
Filmmakers, festival reps and documentary fans stopped traffic on Bloor Street Friday to raise awarenesss during Hot Docs.
Canadian doc makers slam cutbacks: "We are dropping like flies"
Award-winning Canadian documentary filmmakers John Kastner, Francine Pelletier, Daniel Cross and Kevin McMahon give their reactions to the recent doc funding cuts, and their predictions for the future of doc-making in Canada.
CBC and doc makers align to mentor emerging talent
The Giving Voice: Filmmakers Working With Filmmakers initiative has named five apprentices to work with industry veterans on documentary projects for four months.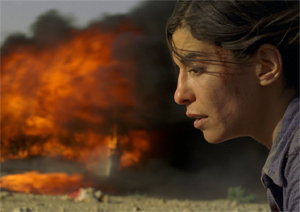 Incendies dominates Genies with eight trophies
Quebec confirmed its dominance of Canadian film Thursday night after Incendies cleaned up at the Genies, taking eight trophies, including best film and best director for Denis Villeneuve.