Damon Vignale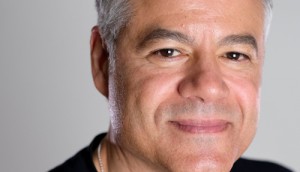 How Damon Vignale transitioned to showrunning on The Murders
Vignale catches up with Playback to discuss his inspiration for his new Citytv show and the process behind creating a multi-layered story.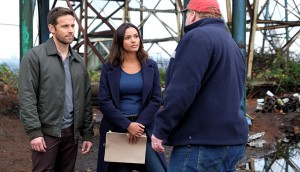 NBCU International acquires The Murders for Europe and Africa
The Muse-produced series will air on Universal TV in the U.K. and Africa starting later this year.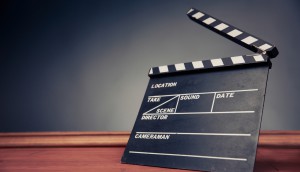 Citytv greenlights Muse Entertainment's The Murders
The eight-episode police procedural, starring Jessica Lucas, is now in production in Vancouver.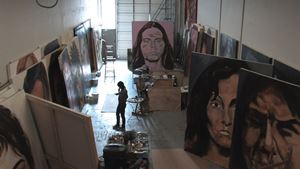 The Exhibition wins CSA's 2015 Diversity Award
The prize will be presented at the Canadian Screen Awards Television and Digital Media gala on Feb. 24.
How Blackstone gives a TV reckoning to real-life drama
Showrunner Ron E. Scott tells Playback Daily he's "putting the big blocks in" as he grabs recent headlines to develop a fifth season of Blackstone for APTN.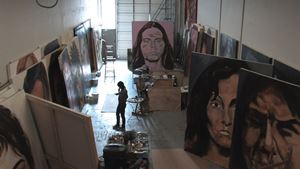 Canadian doc The Exhibition wins Int'l Emmy
Director Damon Vignale and producer Miho Yamamoto were on hand in New York City to receive a trophy from Curtis "50 Cent" Jackson.
Blackstone starts production on fourth season
The APTN drama is back for another eight episodes, to debut in Fall 2014.
APTN's Blackstone drama raises curtain on third season
The Canadian TV drama (pictured), long in limbo, is looking ahead with new-found assurance to a likely U.S. sale and fourth season.
Third season bow for APTN's Blackstone set for Sept. 25
John Cassini (pictured), Tinsel Korey and Cheri Maracle have been added to the cast, which includes returning leads Carmen Moore, Eric Schweig, Michelle Thrush and Steven Cree Molison.
Blackstone and the puzzle of Canadian drama authenticity
Playback goes on set in Edmonton to see a raw, authentic drama from APTN about First Nation power and politics told from the aboriginal point of view.
APTN Blackstone drama adds cast for third season
John Cassini, Tinsel Korey (The Twilight Saga) and Cheri Maracle join the ensemble drama about tumultuous lives on the fictional Blackstone First Nation Reserve.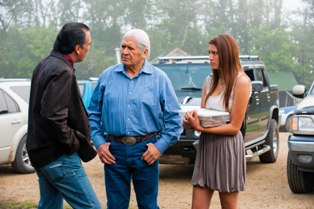 Blackstone receives greenlight for third season
The series, produced by Edmonton-based Prairie Dog Film + Television in association with APTN is slated to air in 2013.