CW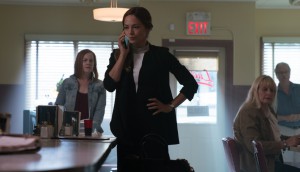 Season two of Burden of Truth underway
The Kristin Kreuk-starrer has cameras rolling in Winnipeg ahead of its U.S. debut on the CW later this month, with some new faces behind the camera and in the writers' room.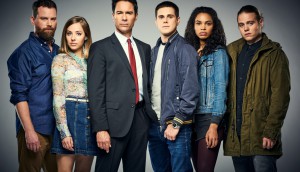 Showcase sets launch date for Travelers
The series, produced by Toronto's Peacock Alley Entertainment, will air exclusively on Showcase in Canada and on Netflix internationally.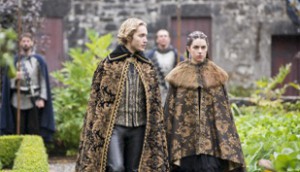 Two new CW season pickups for Take 5, Whizbang
Playback joins the the prodco's two returning CW dramas on set at Cinespace Kipling to discuss how how the series came north to shoot.
Entertainment One sells City comedy Seed to The CW
The youth-skewing U.S. network looks to the Canadian sitcom to get deeper into comedy.
Take 5 and Whizbang to co-produce CW's Reign
CBS and CW have tapped the Canadian producers to shoot 12 episodes of the young Mary Queen of Scots drama (pictured) after they shot the first season of Beauty and the Beast in Toronto in spring 2012.
CW's Beauty and the Beast books into Cinespace's Kipling studio
The Kristin Kreuk-starrer for Showcase in Canada is co-produced by Take 5 Productions and Whizbang Productions.
2012 U.S. pilot season: Vancouver big winner with CW drama shoots
The U.S. network, which traditionally shoots its drama pilots north of the border, brought six of its eight projects to Canada this season, including five to Vancouver.
It's official: CW buys The L.A. Complex for U.S. broadcast
The U.S. channel will air the homegrown soap about young actors looking to make it in Hollywood from spring 2012.
Epitome Pictures shopping The L.A. Complex to CW
No deal has yet been inked for an eventual 13 one-hour episodes that could be acquired by the U.S. network.
Two CW series shot in Canada get full-season orders
Two rookie CW series shot in Canada, Nikita and Hellcats, have received full-season, back-nine orders.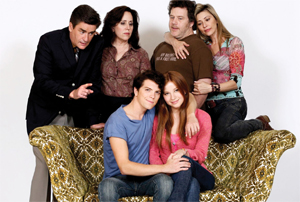 CW puts 18 to Life on hold
Mixed season for Canuck content Stateside