CTV Extend
Starz picks up iThentic's Space Riders
The web series is written by and stars Mark Little (Funny or Die) and Dan Beirne (Dad Drives), and is set to stream exclusively on CTV Extend.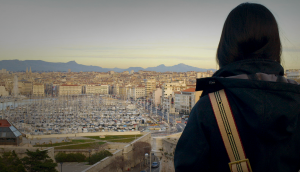 Guidestones goes from web experiment to feature thriller
Guidestones: Sunflower Noir puts more focus on narrative elements in the second season, and can now be repackaged as a TV show and feature film.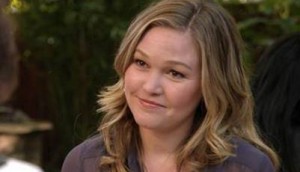 CTV expands Extend slate with WIGS' Blue
The network has acquired the Canadian rights to all three seasons of web series, which is carried by Hulu, Fox.com and WIGS in the U.S.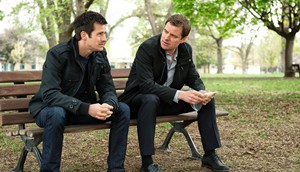 CTV Extend picks up Veronica Mars spinoff series
The digital content platform, launched this spring, is "meeting expectations" when it comes to viewership, Mike Cosentino, SVP programming at CTV Networks, told Playback Daily.
CTV's plans for Extend
Mike Cosentino, SVP of programming at CTV Networks, on the media co's plans for the digital originals site, which it hopes to use as an incubator for linear shows.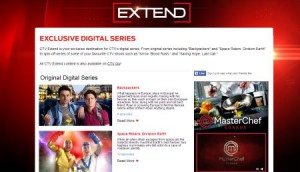 CTV launches digital originals platform
CTV Extend will be free to consumers and feature original content like Smokebomb's Backpackers and iThentic's Space Riders: Division Earth.