Cruel & Unusual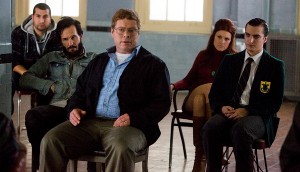 Candy Factory takes U.S. rights to Cruel and Unusual
Merlin Dervisevic's feature directorial debut was the 21st film to come out of the CFC Features program.
Telefilm invests $4M in 18 productions
The list of under-$2.5M projects to receive support from the financier include Deanne Foley's Relative Happiness (Foley pictured) and Guy Maddin and Evan Johnson's Seances project.
Principal photography starts on Cruel & Unusual
The feature film is being lensed in Vancouver until Nov. 17, and is the first British Columbia shoot by the Canadian Film Centre.