Cracked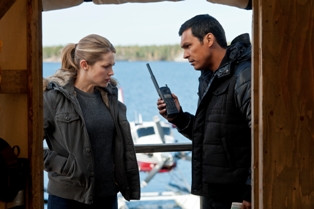 Playback's most-read stories of 2014
From development slates to cancellations to the Banff World Media festival, Playback takes a look back at our most-read stories from the past year. (Arctic Air pictured.)
Halfire drama in development with NBC, Shaw
ROPE, a one-hour police procedural drama, was based on an idea from Tassie Cameron and Calum deHartog (pictured).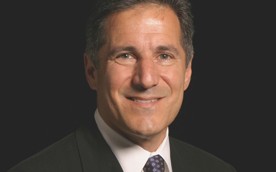 Playback Summit: Bold, original content key to media survival
GroupM Entertainment CEO Peter Tortorici (pictured) told conference delegates that unique content is king in today's noisy, chaotic digital landscape.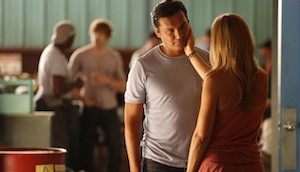 CBC cancels Cracked, Arctic Air
As the CBC faces the pending loss of NHL game revenues, it is seeking a new "balance of programming" Sally Catto, CBC's head of scripted, tells Playback.
Tatiana Maslany, Rick Roberts up for ACTRA Awards
Actors from Empire of Dirt, Cracked and Sex After Kids also receive nominations for their performances.
CBC developing possible third season for Cracked (Exclusive)
The pubcaster has ordered further development as well for Murdoch Mysteries, Republic of Doyle, Arctic Air, Mr. D and The Ron James Show.
MIPCOM13: Cracked cast in Cannes pays off with European sales
German distributor Beta Film racks up more sales for White Pine Pictures' cop drama on CBC.
BetaFilm closing in on European deals for Cracked cop drama
White Pine Pictures says the international distributor of the CBC drama is in final negotiations on a German pay TV deal.
Second season shoot for Cracked gets new showrunner
Bruce Smith will stickhandle the sophomore season for the CBC drama, which also sees Brooke Nevin (pictured) replace Stefanie von Pfetten in the lead role opposite David Sutcliffe.
ReelzChannel buys Cracked drama for U.S. market
The sale of the White Pine Pictures police procedural follows a promotional push at MIPCOM for the Canadian import.
PVR usage grows Cracked debut episode audience
One show, many audiences: The CBC cop drama adds to the industry debate that has broadcasters urging a look beyond overnight ratings to the audience impact of PVRs, online streaming and VOD usage.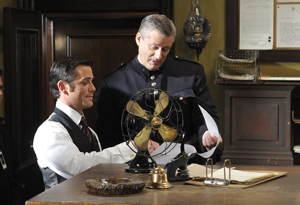 Kirstine Stewart on how CBC's premiere week fared
The EVP of English services tells Playback the pubcaster is happy with the seasonal start of programming, which included a soft series debuts of Cracked but a record start for former City property Murdoch Mysteries (pictured).