Corrie Coe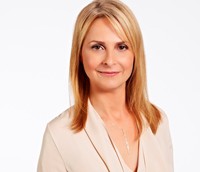 Catto, Bowlby to be honoured by WIFT-T
CBC's Sally Catto (pictured) and Insight's Barbara Bowlby are among this year's Crystal Award winners.
Five things we learn about the Astral/BCE deal from the CRTC
Key revisions to the transaction's associated benefits package included Bell Media's naming of programming champions for English- and French-language TV.
Playback's Channel of the Year: Space
The Bell Media channel finds a loyal and engaged audience with a brand makeover, original programming and of course, Doctor Who.
Bell Media opens Producer Accelerator Lab
The new program, announced earlier this year and targeted at mid-level Canadian producers, has set its first application deadline.
Playback's Specialty Show of the Year: Orphan Black
The hit series impresses with solid ratings, international critical acclaim – this week named one of TIME's top TV shows of the year – and worldwide sales.
CTV's Motive drama starts second season shoot
Warren Christie (pictured) and Valerie Tian have been added to the cast for a new 13 episodes to shoot in Vancouver through January 2014.
Aubie Greenberg leaving TMN after 30 years
The director of programming will depart the network, which now operates as part of Bell Media, at the end of September.
Banff: Americans more willing to work with Canadians on TV copros
"For the first time, you will see the shows treated the exact same way as shows we develop," NBC Entertainment president of planning Jeff Bader (pictured) told a festival panel, of working with foreign partners.
Best of the year – Corrie Coe
Playback's independent production executive of the year talks greenlighting series pitches and developing homegrown fare that stands up against the imports.
Bell Media gets Satisfaction, Spun Out pilots for CTV
The company's Comedy Network unveiled a large multi-year deal with Just For Laughs (pictured), though the CBC confirms it maintains its usual JFL programming.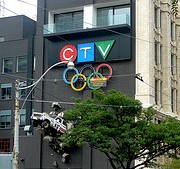 CTV completes indie production unit overhaul, orders Saving Hope
CTV augments SVP Corrie Coe's team with promotions and a new hire, and orders up a full season of Toronto-based medical drama Saving Hope.