Connor Jessup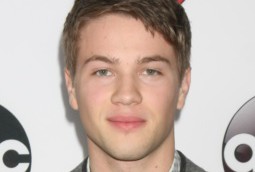 HGF distributes $110K across three projects
Lira's Forest from writer/director Connor Jessup (pictured) was among the projects to receive financial support through Harold Greenberg Fund's Shorts-to-Features Program.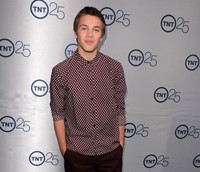 BravoFACT invests $571,500 across 14 shorts
The latest Bell Media coin goes to shorts by Connor Jessup (pictured), Craig Wallace, Ron Murphy and Blake Mawson.
Falling Skies lands on Space
The sci-fi series (pictured) about an alien invasion, which premieres on the network Oct. 8, is exec produced by Steven Spielberg and stars TIFF Rising star Connor Jessup.
TIFF Rising Stars ready to shine
Tatiana Maslany and Connor Jessup (pictured) talk to Playback about stepping up their game on home soil.
TIFF reveals key festival industry program talent
Regina-born Picture Day star Tatiana Maslany (pictured) is a Rising Star, while Mumbai's King director Manjeet Singh and Scythia Films' Daniel Bekerman will participate in the Talent and Producers Labs, respectively.