Colin Low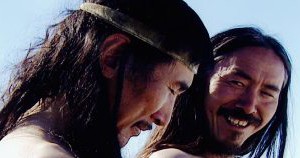 Berlin to screen Zacharias Kunuk's Atanarjuat: The Fast Runner
The Cannes award-winning Inuit film (pictured) will be part of an aboriginal film focus that includes works by fellow Canadian directors like Willie Dunn and Colin Low.
Industry unites in celebration of talent at Playback Hall of Fame
Media and entertainment industry vets, including Atom Egoyan and Sarah Polley (pictured), and up-and-comers came together for the annual celebration Friday.
Playback 2012 Canadian Film & TV Hall of Fame: Colin Low's video message
Here's Colin Low's video acceptance speech in full, including a sneak preview of his upcoming Fernando.
Playback 2012 Canadian Film and TV Hall of Fame inductee: Colin Low
Over five decades Low helped to make the National Film Board a world-renowned fount of cutting edge animated and documentary storytelling, and for that is being entered into the hall of fame.