City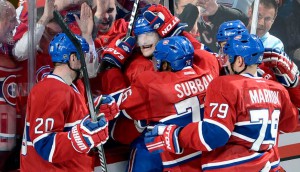 Sportsnet inks regional TV deal for Montreal Canadiens games
The three-year agreement makes Rogers Media the official English-language broadcaster of Montreal Canadiens games.
Canadian exports Backpackers, Seed pulled by The CW
The comedies failed to connect with the youth-skewing American network after bowing on July 14. (Seed pictured.)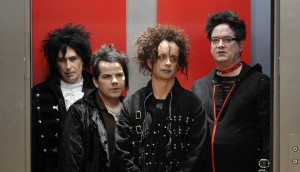 City greenlights McCulloch's Young Drunk Punk
The new single-camera comedy from Kids in the Hall's Bruce McCulloch is set for production in summer 2014. (Kids in the Hall in Dave Foley-starrer Spun Out pictured.)
Sean Cullen at work on Martin Short's opener for Screenies
The curtain will go up on the 2014 Canadian Screen Awards after an industry detente has etalk, ET Canada, and Breakfast Television join the CBC to coproduce a red carpet special.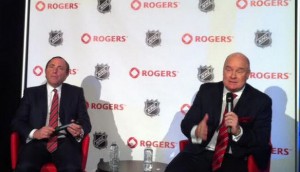 Rogers unveils first NHL programming details
The media co announced it will expand Saturday night coverage, introduce younger-skewing Sunday night events and build a new NHL studio as part of its blockbuster deal.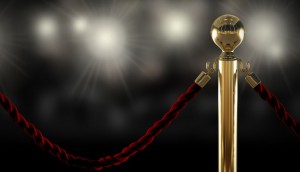 City brings in record audience for Grammys
The broadcast brought in an average audience of 2.54 million viewers, making it the most-watched program ever for the channel.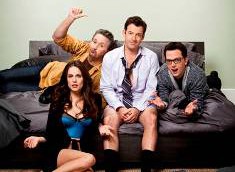 Rogers Media renews Package Deal, Meet the Family (exclusive)
The broadcaster hands out second-season orders to the Thunderbird Films sitcom and Frantic Films reality series.
Playback's Best of the Year: CSAs, Maslany, Netflix, City
Playback names its top picks for best major rebrand, best screen star, best media distributor and notable performance by a network.
How Rogers will recoup its $5.2B bid for NHL rights in Canada
Rogers Media exec and past Olympic Consortium president Keith Pelley discusses the broadcaster's multi-platform advertising model.
How Rogers Media will drum up digital numbers for Grammys
The multiplatform coverage for music's big night aims to exploit the media group's varied TV, radio, print and online brands.
CTV, City plan second seasons of format adaptations
Producers of Amazing Race Canada and The Bachelor Canada have put out a call for cast members for sophomore runs in 2014.
eOne picks up The Project, Our Family Vacation
The producer-distributor has acquired U.S. and international rights to two factual series from Toronto-based Buck Productions (Buck's Sean Buckley and The Project: Guatemala host Ray Zahab pictured).