Cirque du Soleil
Cirque du Soleil, Saban Brand team up for kids TV series
Bell Media and Cirque du Soleil earlier partnered to launch the joint venture of Cirque du Soleil Media to make films, TV series and online content.
Cirque du Soleil video titles headed to VOD
U.S. distributor Gravitas Ventures has inked a deal to exclusively distribute select Cirque du Soleil programs on digital platforms.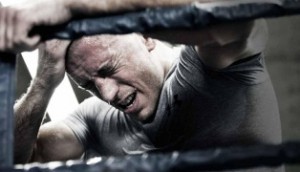 Weekly roundup: MIP slates, premieres and awards
Short film festival Regard has unveiled its awards, Cirque du Soleil is staging a special time-limited online donation video event, and Peace Point Rights is bringing The DNA of GSP (pictured) to MIP.
Cirque du Soleil to cut 400 jobs worldwide
The job losses follow the Quebec-based entertainment giant cutting five live shows in the last year and launching a content production arm with Bell Media.
Cirque du Soleil, Bell Media officially launch joint venture
Cirque du Soleil Media will develop content for TV, film, digital and gaming platforms, leveraging Cirque's creative bench and Bell Media's production expertise and platforms.
Bell and Cirque du Soleil pact on entertainment content in Quebec
The tie-up for make-and-sell film, TV, digital and gaming content comes as the phone giant faces mounting industry opposition to its takeover of Montreal-based Astral Media.
James Cameron and Cirque pact on 3D movie
Canada's two biggest entertainment exports, Cirque du Soleil and James Cameron, have pacted to make a 3D feature film based on the famed Quebec circus troupe in New Zealand.
CFC and Cirque offer live event masterclass
Appealing to filmmakers who have moved into live production, the CFC has teamed up with Cirque du Soleil for a new series of masterclasses.