Christine Shipton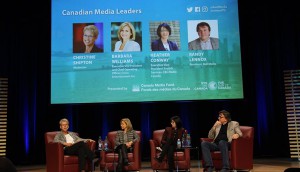 Media execs weigh in on working with Netflix
Heads from CBC, Corus and Bell on why a deal with the SVOD can be like "sleeping with the enemy," issues with funding premium content and the challenges they face for ad dollars.
In brief: Shipton joins Shaw Rocket Fund; CBC preps The Story of Us
The former Shaw Media exec has been named chair of the board of directors at the fund, plus CBC and Cottage Life set air dates for new programming.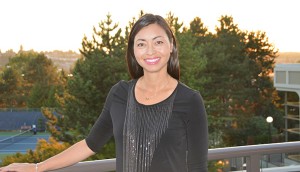 Telus exec joins NSI board of directors
Kim Guise, director of local and original programming at Telus, has joined the National Screen Institute's board of directors.
Christine Shipton to leave Shaw Media in Corus merger
Shipton, most recently chief content officer at Shaw Media, has commissioned thousands of hours of Canadian programming in her career at the company.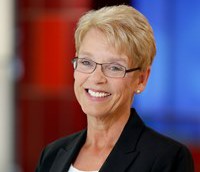 Fall TV: Global TV's demo-targeting pays off
Reading fall TV's tea leaves with Christine Shipton, who argues the new TV landscape calls for a look beyond overall AMA.
Fall TV: Global's quest for younger viewers
Shaw Media SVP and CCO Christine Shipton on how the network's strategy to reach a younger demo is faring to date.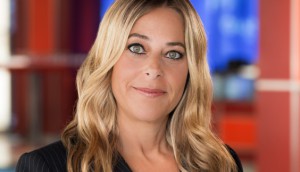 Shaw Media hires new factual, lifestyle content directors
As part of a shift in direction for its original programming, the broadcaster has announced new hires and promotions for its content team. (Lisa Godfrey, head of original content, pictured.)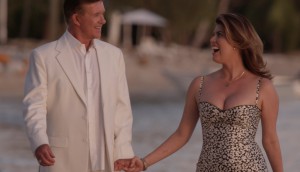 Unusually Thicke remodels for new season
Peacock Alley Entertainment's comic reality show returns this September with a renovation focus and a new home.
Upfronts 2015: Shipton on boosting 'big drama' while injecting youth
Shaw Media's Christine Shipton on maintaining Global's female-skewing drama strategy while aiming to age-down its viewership through superheroes, sci-fi and Big Brother Canada.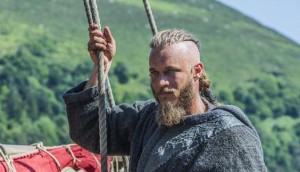 Vikings raids new territory with online series
The History channel show has launched two new digital web series in tandem with its upcoming third season.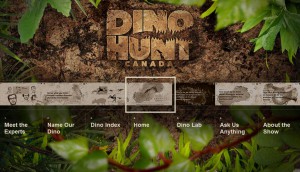 Digging for co-viewers: History preps Dino Hunt Canada
The Shaw Media channel is charting new territory with the upcoming launch of the Cream Productions miniseries.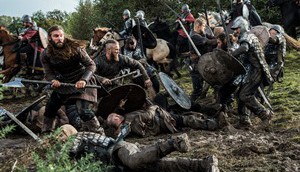 Scripted show of the Year: Vikings
From Playback magazine: How Vikings topped the specialty entertainment ratings and pillaged its way into TV's overall Top 30 ratings.