Chris Vance
Production begins on Transporter – The Series
Principal photography on the second season of high-speed thriller has commenced in Toronto.
TMN, Movie Central order more Transporter: The Series
The Canada-France coproduction will start filming in Europe in late February, followed by a shoot in Toronto.
Update: Transporter adds new showrunner
After HBO/Cinemax bows out, the Canada-France copro is back to the drawing board developing a second cycle with X-Files exec producer Frank Spotnitz for HBO Canada and France's M6 network.
HBO's Cinemax parting ways with Transporter: The Series
The Canadian-French TV co-production, which has TMN and Movie Central as local broadcasters, continues in development on a second season.
Canadian co-pro Transporter sold to Hungary, Turkey
French distributor Europe Images International sold the action adventure drama to RTL Klub in Hungary and Turkish channel ATV.
French distributor takes foreign sales rights for Transporter TV series
Europe Images International is to drum up more world sales for the Canada-France co-production after sales into the U.S. and much of Europe.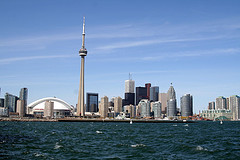 Transporter shoot on hold after lead Chris Vance injured
The Canada-France coproduction is shooting action sequences in Toronto ahead of a 2012 bow on HBO Canada and HBO/Cinemax in the U.S. market.
HBO Canada on board The Transporter
The Movie Network and Movie Central sign on as Canadian co-producers for Luc Besson's Transporter series.