Chloe Robichaud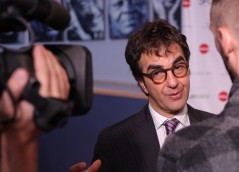 Guest of Honour, Delphine tapped for Venice '19
Egoyan's 16th dramatic feature will screen in competition, while director Chloe Robichaud's short is part of the festival's Orizzonti Short Films Competition.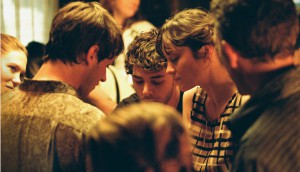 Seven Canadian titles added to Palm Springs lineup
Among them is Xavier Dolan's Canada/France copro Juste la fin du monde, which will screen in the California festival's Awards Buzz program.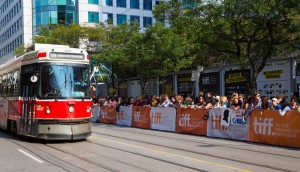 TIFF '16: Weirdos, Below Her Mouth get world bows
Other Canadian films to world-premiere at the festival include We Can't Make the Same Mistake Twice, Boundaries and Nelly.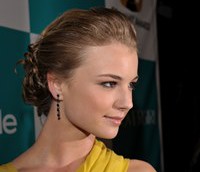 Chloe Robichaud's Pays books star lead, starts production
Emily VanCamp (pictured) has signed on to star in the second feature from the director, whose Sarah Prefers to Run enjoyed a hot festival run in 2013.
TIFF '14: Fest names 4 actors poised for international fame
The festival's star-making machine is back for another year of grooming homegrown talent for break-out success. (Sophie Desmarais pictured)
Telefilm invests over $2.5M across 7 French features
Films selected to receive funding in this latest round of financing include Patrick Gaze's Ceci n'est pas un polar and Robert Morin's La probleme d'infiltration.
Telefilm, Maison Birks to honour Louise Archambault, Sarah Polley, Alison Pill
In all, 10 Canadian directors and actors will be recognized as part of the inaugural Birks Diamond Tribute to the Year's Women in Film on Sept. 11 (Louise Archambault pictured).
Telefilm Canada taps Canadian talent for Cannes promotion
The actors, directors, producers and sales executives will be featured as part of the 10 Canadians to Watch at Cannes showcase on the Croissette.
CFC short film fest lineup features long list of talent
This year's sked heavily features several Canadian fiction and animation titles, and shorts starring Canadian actresses Anna Paquin and Rachel Wilson.
Chloe Robichaud's Herd Leader to represent Canada at Cannes
The Quebec filmmaker's 13-minute short film, one of 10 selections in the category, will compete for the 2012 Short Film Palme d'Or in May in France.