CBS Studios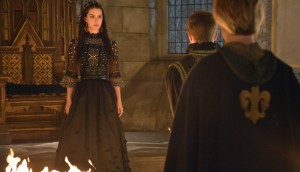 Reign to end after season four
Producers of the historical drama are currently working on the 78th and final episode.
Paul Mather making One Big Change
The L.A.-based Canadian scribe is developing the multi-cam half-hour comedy pilot for CBS Studios in association with The Tannenbaum Company.
Eugene Levy signs blind deal with CBS
Canadian funnyman Eugene Levy has signed a blind deal with CBS Studios to produce and star in an untitled comedy project for the CBS network.