Cave Painting Pictures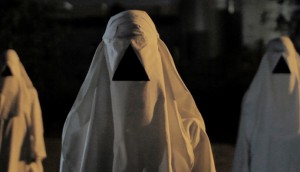 Creature-feature The Void sets out for throwback thrills
Production is set to wrap on the horror feature from Steven Kostanski and Jeremy Gillespie.
A Little Bit Zombie gets a little bit of distribution
The deals see Ascot-Elite distribute Casey Walker's rom-zom-com to German theatres in 2013 while New Select acquired the film's Japanese home entertainment rights.
Playback Indie Survey profile: Cave Painting Pictures
The indie's owner and exec producer Casey Walker tells Playback about raising $1.9 million for A Little Bit Zombie and how it shaped the prodco's business in 2011.
Victoria film fest picks A Little Bit Zombie for Canadian gala
The indie comedy/horror will bow Feb. 4, with cast and director on hand to walk the red carpet.
A Little Bit Zombie kicks off production
Comedy/horror A Little Bit Zombie is beginning principal photography in Sudbury, Ontario, marking the feature film debut of director and producer Casey Walker.