Casey Walker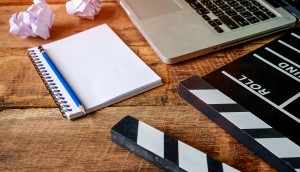 Fantasia partners with Cannes film market on packaging program
Twelve projects will be featured in the inaugural edition of the horror-focused market, including Casey Walker-directed Some Kind of Madness.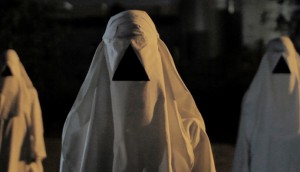 Creature-feature The Void sets out for throwback thrills
Production is set to wrap on the horror feature from Steven Kostanski and Jeremy Gillespie.
A Little Bit Zombie gets a little bit of distribution
The deals see Ascot-Elite distribute Casey Walker's rom-zom-com to German theatres in 2013 while New Select acquired the film's Japanese home entertainment rights.
Fantasia reports record attendance for 2012 festival
The Montreal festival says it improved upon last year's performance by 7,000 people, and meanwhile, Jason Lapeyre's Cold Blooded (pictured) won the prize for best Quebec or Canadian feature.
Weekly Roundup: Awards, sales and fall slates
Canuck directors win in Vegas, Ohm:TV sells Cancon to Spain and Germany, and APTN announces its fall slate.
Canadian genre directors target fanboy audience at Fantasia
After an international festival circuit run, A Little Bit Zombie director/producer Casey Walker says he's hitting the sweet spot with the Montreal audience coming to his Quebec premiere Saturday.
Fantasia books latest from Pascal Laugier, Rob Grant and Seth Smith
The Montreal genre festival plans a screening of Laugier's The Tall Man (pictured), a Canada-France co-production shot last year in B.C., on opening night July 19.
Three Quebec films to receive world bows at Karlovy Vary
In all, ten Canadian films will unspool at the Czech Republic festival, including additional festival circuit screenings for David Cronenberg's Cosmopolis and Guy Maddin's Keyhole.
A Little Bit Zombie gets distribution deal with Anchor Bay
The company signed the rights for the Canadian home entertainment market to the horror comedy film from director and producer Casey Walker.
Playback Indie Survey profile: Cave Painting Pictures
The indie's owner and exec producer Casey Walker tells Playback about raising $1.9 million for A Little Bit Zombie and how it shaped the prodco's business in 2011.
Victoria film fest picks A Little Bit Zombie for Canadian gala
The indie comedy/horror will bow Feb. 4, with cast and director on hand to walk the red carpet.
Crowdsourcing effort for A Little Bit Zombie nets $1.9 million
The Canadian indie sold frames in the film to around 600 people in 25 countries.