Cas & Dylan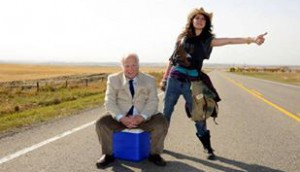 Entertainment One takes U.S. rights to Cas & Dylan
The Canadian distributor is to release the indie road movie stateside.
2014 DGC Award nominees announced
The awards will recognize achievement across 19 categories in a ceremony to be held in Toronto on Oct. 25. (Best feature film nominee The Grand Seduction pictured)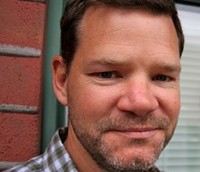 Breakthrough Entertainment buys Joker Films
The indie producer is accelerating its expansion into theatrical film production and distribution. (Joker Films founder Tim Brown pictured)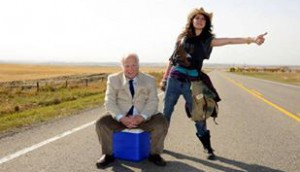 Cas & Dylan wins TIFF Film Circuit audience award
The directorial debut from Jason Priestley was named best Canadian film, while Woody Allen's Blue Jasmine was chosen as the best international film.
Cas and Dylan tops audience awards at Whistler
Jason Priestley's directorial debut earlier earned co-lead Tatiana Maslany the best actor prize in the juried Borsos competition.
The Husband prevails in Whistler at the Borsos
Other prize-giving in Whistler saw Tatiana Maslany repeat as best actor for her star-turn in Cas & Dylan, where she performed opposite Richard Dreyfuss.
Uvanga, Louis Cyr added to Whistler's Borsos competition
The titles are among six films competing for the $15,000 prize (Louis Cyr pictured).
Jason Priestley's Cas & Dylan to open Whistler Film Festival
The mountain resort festival will close with the Sundance documentary The Crash Reel (pictured), a film about a halfpipe snowboarding rivalry from director Lucy Walker.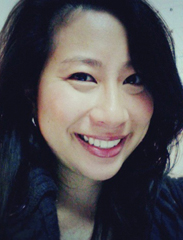 Weekly roundup: Conferences, indie distribution and VFX news
Among the briefs included this week are news on Heidi Tao Yang (pictured) being named producer of the Toronto Screenwriting Conference, Pacific Northwest Pictures' theatrical releases and Canadian Press distributing video content.
Telefilm invests $6.4 million in six features
English-language feature films including Gia Milani's All the Wrong Reasons and Michael Dowse's F Word starring Daniel Radcliffe (pictured) received support from the Canada Feature Film Fund.
The 2012 10 to Watch: Mark Montefiore
Toronto-based Montefiore is producing the feature Cas & Dylan with director Jason Priestley, after producing the Comedy Network original series Picnicface.
Eric Peterson and Aaron Poole join Cas & Dylan cast
The latest additions (Peterson pictured) to the talent lineup comes as the Jason Priestley-directed feature continues shooting in Ontario and western Canada through Sept. 25.