Carl Bessai
Whistler unveils 11 world bows in Canadian film slate
The 2014 lineup includes debuts for the latest movies by Carl Bessai, Jeffrey Nesker and Joel Ashton McCarthy.
Canadian filmmakers recall Cory Monteith as a down-to-earth, generous actor
Vancouver director Carl Bessai and Halifax writer-director Gia Milani talk to Playback about working with the Glee actor (pictured).
Sisters & Brothers dominates UBCP/ACTRA awards in Vancouver
Camille Sullivan won for best actress and Kacey Rohl took top honours for best newcomer for their star turns in the Carl Bessai feature (pictured), which earlier this year won big at the Leo Awards.
Sisters & Brothers wins big at B.C.'s Leo Awards
The Carl Bessai film took home six awards, including best feature drama, while Blackstone nabbed four TV trophies, including for best dramatic series (Story updated with clarification).
Sanctuary leads nomination field for Leo Awards
Other multiple nominees at B.C. upcoming film and TV awards include Carl Bessai's Brothers & Sisters, a feature that garnered a dozen nods.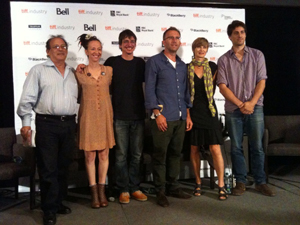 TIFF 2011: Canuck directors talk bold Quebec films and DIY spirit
Bessai, Veninger, Falardeau and Grbovic are joined by Deepa Mehta in a TIFF industry panel exploring Canada's rich filmmaking culture.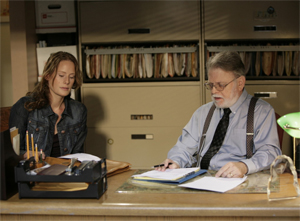 Hollywood expat Zanne Devine launches Canadian distrib outfit
Hollywood producer Zanne Devine has launched a new Canadian multi-platform distribution company, Pacific Northwest Pictures, to be based in Vancouver and run by Emily Alden.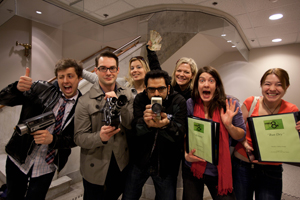 Crazy8s breeds tomorrow's filmmakers
What began as a small experiment 12 years ago with three filmmakers has evolved into one of the most anticipated film events in BC.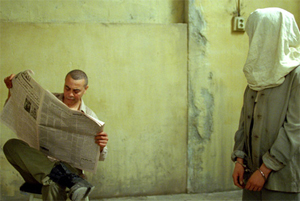 Incendies, Barney's lead Vancouver Critics Awards
Quebec's Incendies dominated the Canadian categories at the Vancouver Film Critics Awards Monday night, taking home three trophies, including best Canadian film.
Repeaters picked up by Alliance
Alliance Films has picked up Canadian rights to Carl Bessai's Repeaters from Rampart Films. The deal was negotiated by Andrew Herwitz, president of the Film Sales Company on behalf of the filmmakers, with Mark Slone working the deal for Alliance Films. Alliance plans a 2011 roll-out.