Cannes Film Festival
Slew of Canadian shorts screening in Cannes
A total of 44 homegrown shorts will screen at the Cannes Market and the festival's Short Film Corner (Jeremy Lutter's Floodplain pictured).
Cannes programs Vancouver Film School graduating short film
Director Arlein Perez Garcia, producer Lesly Cazares and writer Lynn Sternberger will see their 13 minute movie, Butterfly, screen as part of the Short Film Corner at the prestigious festival.
Rob Ramsay, Julian Richings and Lisa Ray find Boy Toy with Suki Films
The trio are reuniting after starring in Craig Goodwill's short film Patch Town, on which the upcoming feature is based.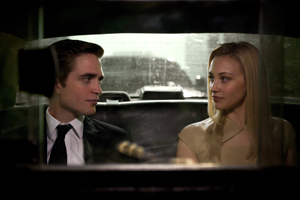 Canadians make strong showing on Cannes festival lineup
David and son Brandon Cronenberg, Xavier Dolan and Chloe Robichaud are in the heat of the competition at the 65th Cannes Film Festival.
Chloe Robichaud's Herd Leader to represent Canada at Cannes
The Quebec filmmaker's 13-minute short film, one of 10 selections in the category, will compete for the 2012 Short Film Palme d'Or in May in France.