Canadian Screen Awards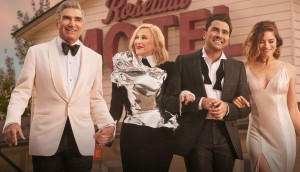 CSAs '20: Schitt's Creek breaks awards record with 26 noms
Anne with an E, Mary Kills People and Letterkenny top their previous hauls, while Cardinal racks up 14 nominations as it moves to the Drama category.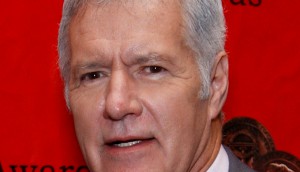 Shore, Trebek among Canadian Academy's 2020 honourees
Schitt's Creek co-creator Dan Levy, activist David Suzuki, writer Nathalie Younglai and actor Tina Keeper also join the list of Canadians to be honoured on Canadian Screen Week.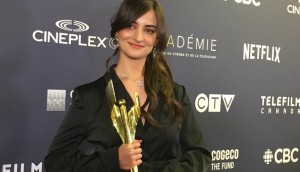 CSAs '19 highlight a new generation of Canadian filmmaking
Feature film debuts Firecrackers and Une colonie took home big honours as the Academy recognized emerging voices and the night's winners celebrated Canada's inclusivity.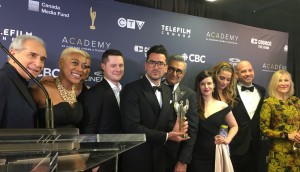 CSAs '19: Schitt's Creek, Anne with an E win top TV honours
The broadcast gala also saw Cardinal's Billy Campbell and Karine Vanasse land big wins, while Letterkenny picked up acting and writing prizes.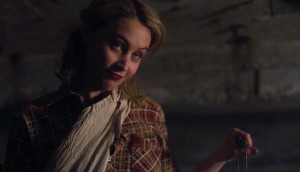 CSAs '19: The Great Darkened Days leads film winners in Cinematic Arts gala
The film picked up five awards Sunday morning, while Genevieve Dulude-De Celles' A Colony won the best first feature prize.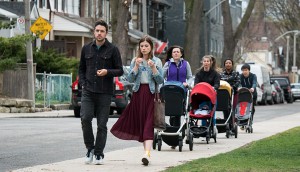 CSAs '19: How to Buy a Baby, The Artists take top digital honours
Dino Dana also picked up an award for its cross-platform work and two NFB projects claimed prizes for immersive experience and VR.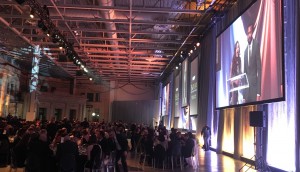 CSAs '19: Cardinal, Anne With an E snag five prizes apiece
Odd Squad, Baroness von Sketch and Letterkenny also claimed multiple awards at the Creative Fiction Storytelling gala.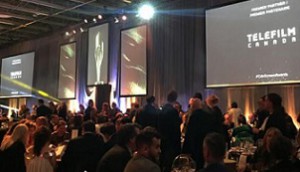 CSAs '19: The Detectives, Amazing Race Canada win big on night one
The non-fiction gala also saw Property Brothers, Equus: Story of the Horse and You Are Here take home prizes.
CSAs '19: Anne, Schitt's Creek, Cardinal lead TV nominations
Anne with an E and Schitt's earned 15 nods apiece, with Cardinal slightly trailing at 14, while Canadian sci-fi made a splash.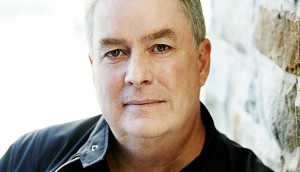 eOne to receive first-ever industry leadership award at 2019 CSAs
Travelers creator Brad Wright will receive the Maraget Collier award, while four more recipients will be honoured with the Board of Directors' Tribute.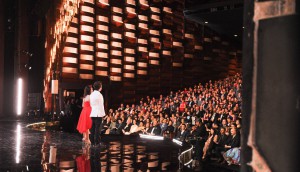 Canadian Academy adopts new regs ahead of 2019 CSAs
Among a number of changes for film, TV and digital media, the Academy reduced the number of nominations in the Best Motion Picture category.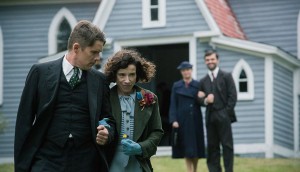 CSAs '18: Maudie tops film awards with seven wins
On the TV side, CBC also had a big night with wins for Kim's Convenience, Alias Grace and Anne.