Canadian Film Festival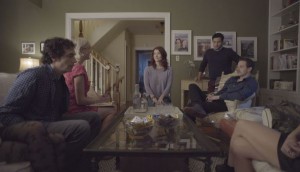 Dead Rush to get world bow at CFF
How to Plan an Orgy in a Small Town (pictured) will open the 2016 Canadian Film Festival, with Director X's Across the Line selected as the closing night film.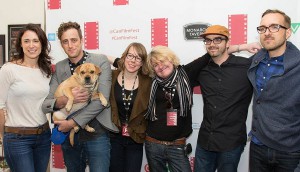 Ben's at Home heads to Pacific Northwest Pictures for Canada
The indie will receive a theatrical and VOD release later this year after a screening this weekend at the Canadian Film Fest. (Ben's At Home team pictured at Canadian Film Fest.)
A71 takes Canadian rights to the Cocksure Lads Movie
The acquisition came as Murray Foster's musical comedy opened the Canadian Film Festival in Toronto. (Foster pictured.)
Rouge Sang, The Disappeared win at Canadian Film Fest
Martin Doepner's bloody thriller and Shandi Mitchell's nautically-themed Nova Scotia-filmed drama (pictured) won two awards apiece at the fest, which wrapped Sunday.
Bern Euler on building the Canadian Film Fest's profile
The festival's executive director talks to Playback about the draw for the industry and Canadian audiences, and growing the event as a homegrown filmmaking hub.
Warren P. Sonoda on the things they don't teach you in film school
The director (pictured) of upcoming film Swearnet will present a filmmaking master class this Wednesday at the Canadian Film Festival.
A Little Bit Zombie gets distribution deal with Anchor Bay
The company signed the rights for the Canadian home entertainment market to the horror comedy film from director and producer Casey Walker.
Canadian Film Festival goes big and comes home
The fest is back after a three-year hiatus, with sponsors including Astral and TIFF Film Circuit, and a promotional multimedia campaign spanning print, TV and online.